Honors reporting excellence as exemplified by one article or a series of articles
Jeffrey Goldberg, Editor in Chief
"American Hustler," by Franklin Foer
March Based on new reporting of his own, along with an extraordinary synthesis of earlier work on the topic, Franklin Foer presented Atlantic readers the definitive profile of Paul Manafort, lobbyist, consultant, strategist and crook.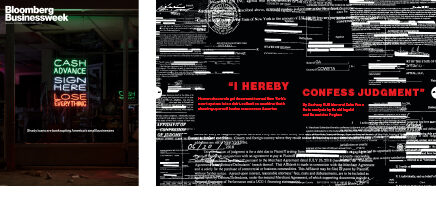 Joel Weber, Editor
"I Hereby Confess Judgment," by Zachary R. Mider and Zeke Faux
November 26 Bloomberg Businessweek showed how, in the wake of the financial crisis, companies offering a form of lending called "cash advance" turned New York's court system into a debt-collection machine that chewed up thousands of small business owners.
Douglas McGray, Editor in Chief, The California Sunday Magazine
"Whatever's Your Darkest Question, You Can Ask Me," by Lizzie Presser
April 1 Laced with historical context, this propulsive narrative illustrates the risks women are willing to take to regain power over their bodies, including forming underground abortion networks, after being failed by America's medical and legal systems.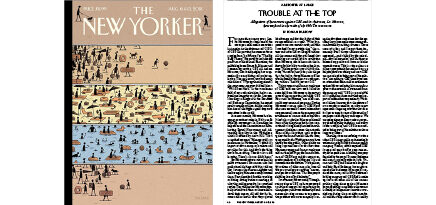 David Remnick, Editor
"Four Women Accuse New York's Attorney General of Physical Abuse," by Jane Mayer and Ronan Farrow, May 7, at newyorker.com
"Trouble at the Top," by Ronan Farrow, August 6 & 13
"As Leslie Moonves Negotiates His Exit From CBS, Six Women Raise New Assault and Harassment Claims," by Ronan Farrow, September 9, at newyorker.com In a series of blockbuster exposés, The New Yorker continued to reveal abuses of power by prominent men, once again remaking the national conversation that gave rise to the #MeToo movement.
Carrie Budoff Brown, Editor Blake Hounshell, Editor in Chief, Politico Magazine
"The Genocide the U.S. Didn't See Coming," by Nahal Toosi
March/April Politico's revelatory story about the brutal repression of the Rohingya relayed horrifying on-the-ground reporting and documented competing visions of American foreign policy.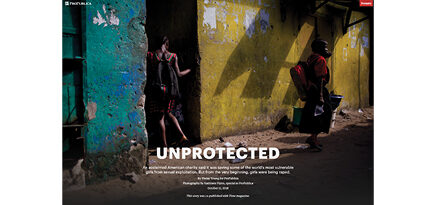 Stephen Engelberg, Editor in Chief, ProPublica
"Unprotected," by Finlay Young
October 11 at propublica.org This shocking report from ProPublica and TIME laid bare the reality behind an American charity that pledged to save girls in Liberia from sexual exploitation—but put them in danger instead.